On this National Employee Appreciation Day, and every day, at J & B Medical we are very thankful for our team - from the front office to the warehouse to our team on the road - across all departments.
"We are always ready to help out and encourage one another. We view our positions as an opportunity and not a job. We excel at what we do, so we are stronger as a team," describes Cynthia Hughes, Executive Administrative Assistant, who has been an integral part of J & B Medical since 2013.
Our services function cohesively because of our talented staff. Our employees have defined us over the last 23 years. They have taken us from a local Oakland County based company to a significant global entity.
"I started as an entry level customer service representative and actively pursued opportunities to grow into a leadership position. As a young manager, J & B's leadership took a chance on me, and I've worked hard to earn the right to advance, as well as the respect of the owners, executives, colleagues, and external customers," says Michelle Ott, Operations Manager, who has been part of the team for more than 13 years, as she details the upward mobility the company offers.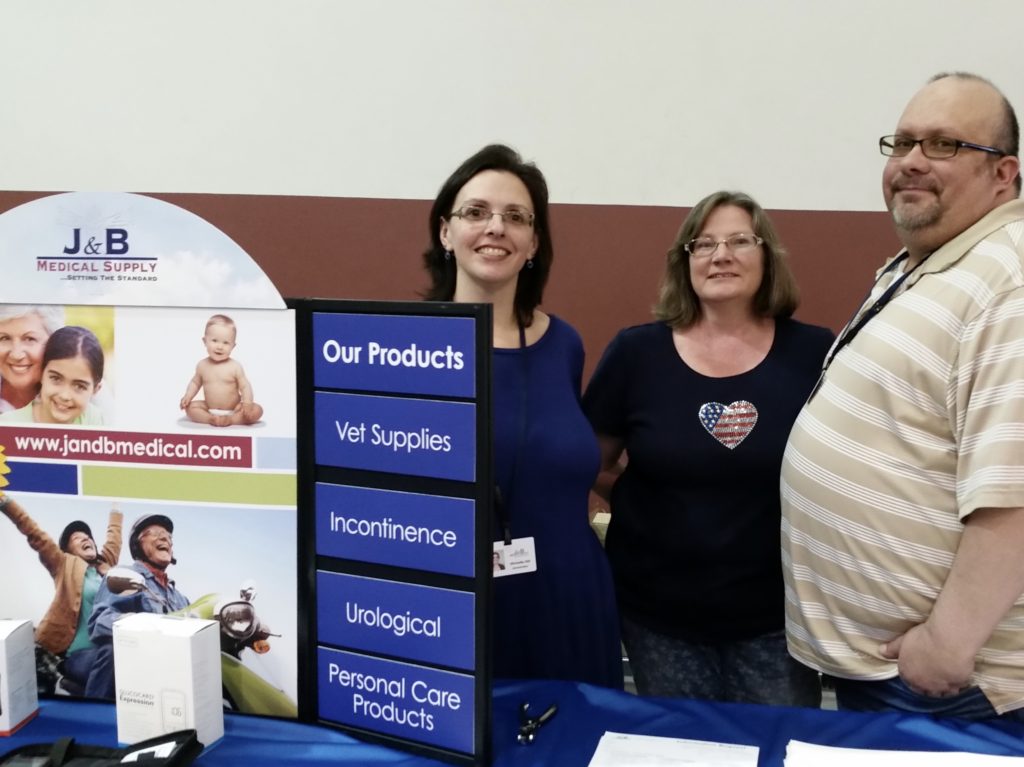 Unique
We're a rare distribution operation. We help supply clients with essentials they need live better, healthier, longer lives and we enjoy giving back.
J & B is collaborative, supportive, and mission driven – a winning combination for business growth and success. From daily work efforts to participation in charitable events, it's teamwork all the way.
Inspiring
Employees tell how J & B's owners focus on creating a comfortable office environment consisting of a healthy work/life balance by empowering employees and recognizing hard work. "Everyone shares the same vision and is dedicated to the mission," said Cynthia. "This truly creates a family environment where everybody works well together and supports one another."
Michelle adds, "J & B's continued rapid growth and collaborative spirit inspires me to continue to challenge myself and our teams to look for ways to provide the best products and services in the most efficient way possible and deliver the best value and outcomes to our health plan partners."
Role like no other
It may sound cliché, but here it is true: "The best part of my job is that is doesn't feel like a job! Every day offers something different, so I am lucky to be able to work with so many people at all levels," Cynthia says.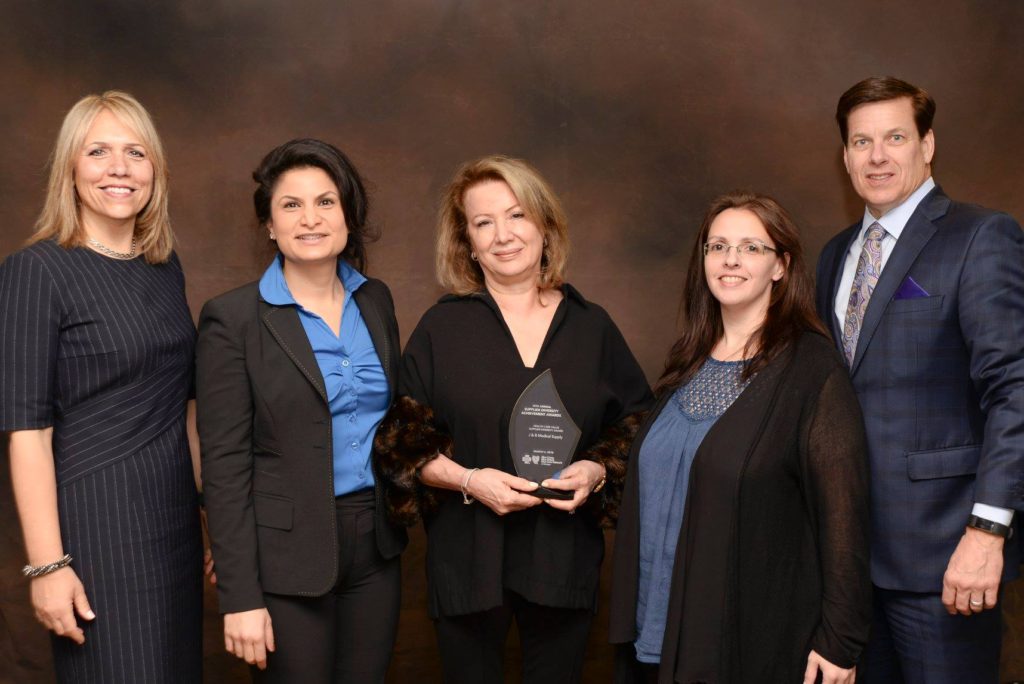 Family-focused
When chatting with Cynthia and Michelle, we asked how working at a family-owned company is different than other businesses. Cynthia says she feels the owners are deeply committed to making the business work. "After working for a Fortune 500 Company, I can truly say it is much more fulfilling being an employee at J & B. They make you feel like family and not just a number."
Providing extraordinary customer service is important to our entire organization. We implemented just-in-time delivery and online ordering and we regularly develop new technologies to simplify the lives of our customers.
"This family owned business is different than other companies that I have worked for, in that they understand that the health and well-being of the employee is relative to the health of the business," says Michelle. "Being family owned and operated also allows for decision making to be done based on input from many different perspectives, without the rigid confinement of "corporate" design."
Join us
We are seeking stellar professionals to add to our Wixom, Michigan office. Looking to make a career move? See all open positions here.