This is the start of the main content

Company Overview
Since our inception in 1996, J&B Medical has become a recognized market leader in healthcare. More than a family-owned business, we are a family of businesses that span across all aspects of medical-related care including: sole source program management, national managed care contracts, technology solutions, as well as insurance-covered, emergency-medical, retail home-care and veterinary products.
J&B Medical is a nationally certified Women's Business Enterprise composed of knowledgeable industry professionals. J&B Medical's passionate team members are motivated to provide exceptional service at every interaction. Our goal is simple: enhance the quality of life, improve clinical outcomes, and reduce healthcare costs. J&B Medical settles for nothing less than the most innovative industry practices and the highest levels of integrity.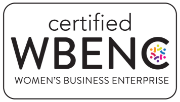 History
We have been forging new pathways into healthcare, technology and customer service since 1996. From the very beginning, we have always been focused on enhancing the quality of life, improving clinical outcomes, and reducing healthcare costs.
1994 - J&B Medical formed with the goal of providing quality medical supplies at the most economical prices possible.
April 2001 - J&B Medical becomes Michigan's exclusive Abco dealer
May 2006 - J&B Medical consolidates locations and moves into its own state of the art building
Jan 2008 - J&B Medical expands into the Telehealth business.
Feb 2008 - J&B Medical launches full-service Emergency Medical Supplies division
2008 - J&B Medical expands its operation into Florida
Jan 2010 - J&B Medical expands its business into Missouri
Sept 2012 - J&B Medical expands its operation into Texas
Sept 2017 - J&B Medical opens a Michigan location in Troy