J&B Medical Supply is proud to be your Blue Care Network (BCN) Diabetic Supply Provider!

Steps To Receive Supplies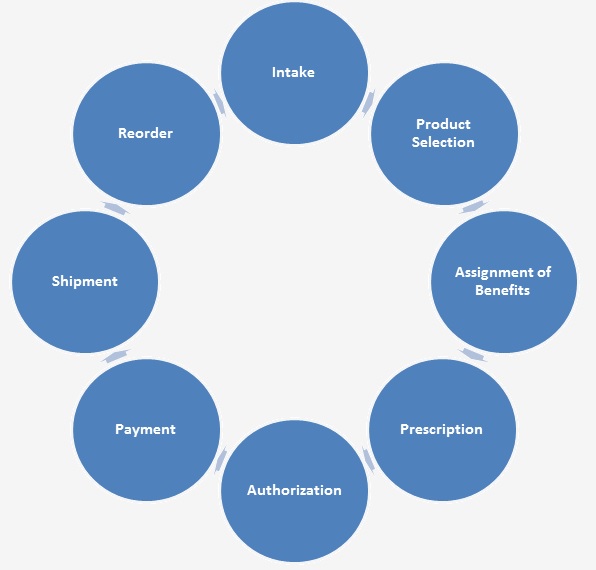 Step 1: Intake
Obtaining your demographic information (name, address, etc). Verifying your insurance (coverage, coinsurance, deductible, etc)
Step 2: Product Selection
Our friendly and knowledgeable staff will help you find the products that are right for you based on your physician order.
Step 3: Assignment of Benefits (AOB) Form
We will be sending you a packet containing the Assignment of Benefits Form along with the Supplier Standards and Notice of Privacy Practices. Review these documents and return (Mail, Fax, Email, Upload, etc) the signed and dated AOB to us as soon as possible. This document is required to be returned before your order can ship.
Step 4: Prescription
BCN requires we have a prescription on file containing the following information for Diabetic Testing Supplies: Name, date of birth, Supplies being ordered, Insulin Treatment, Testing Times, Diagnosis, Physician's name, Physician's Signature, Physician's Signature Date. We can send your physician a request asking for this information. Other supplies may require additional information.
Step 5: Authorization
BCN may require that your supplies to authorized based on the supply, quantity, diagnosis, etc. Once we receive the prescription from your physician we will attempt to obtain any additional information that may be required and send the request directly for review.
Step 6: Payment
Based on your insurance plan payment of your coinsurance or deductible may be required before your order ships.
Step 7: Shipment
Once the above steps are completed we can ship your order by FedEx. In most cases a signature will not be required.
Step 8: Reorder
BCN requires you to confirm your supplies before your order ships. This can be done 7 days prior to your next date of service by phone, member portal, Android or IOS app or automated system (Victor)
*The above process is subject to change based on conditions specific to your account (type of supplies, insurance, etc.)
Important Information
Supplies
J&B Medical Supply is happy to provide you with your Diabetic Testing Supplies, Syringes, Pen Needle Tips, Ketone Strips, Insulin Pumps and Supplies and Continued Glucose Monitoring (CGM) Supplies. We can also help you find an in network Diabetic Shoe and Insert provider!

Orders
Your insurance requires that you confirm your order before it is shipped. Contact us through the Account Portal or by calling 1-800-737-0045 ext. 115. Our automated phone system may also contact you. When you receive your supplies, check all boxes immediately to see that your order is correct. You must notify us within 10 days if there are issues with your order, so we can make corrections.

Account Security
We pay close attention to the security of your account. We never share information about you with anyone who can't provide the correct information. Please make sure that you or your caregiver have your insurance identification number(s), date of birth or Social Security number available when calling us. We cannot access your account without this information.

Account Changes
It's important that you contact us at least 10 days before your next shipment due date if there are any changes associated with your account or order information. Failure to do so may result in a delay of supplies and a discrepancy in your account balance.

Blue Care Network Advantage Members
This plans follows Medicare guidelines. Insulin treated members are allowed to test three times per day. Non-Insulin treated members are allowed to test one time per day. Testing times greater than these amounts will require additional documentation from your physician.



Our friendly staff is only a phone call away!
(888) 896-6233 8:00am - 5:00pm EST Mon-Fri