At J&B Medical, we work hard to give back to the community and those in need.
This past June, we were proud to be a Pro Silver Sponsor of the Hope Network Annual Golf Invitation at the Oakland University R&S Sharf Golf Course. This was the 4th invitational and proceeds went benefitted Hope Network Behavioral Health's residential programs.
Hope Network is a non-profit organization in Michigan that helps people with disabilities lead independent lives. They provide critical services for people struggling with acute injuries such as brain injury, spinal cord injury, mental illness, developmental disabilities, drug and alcohol addictions, and many others. Hope Network also provides transportation, low-income housing, and job training.
When Hope Network asked if J&B Medical was interested in supporting their cause, we eagerly accepted, and even got an autograph from former Lions kicker Eddie Murray!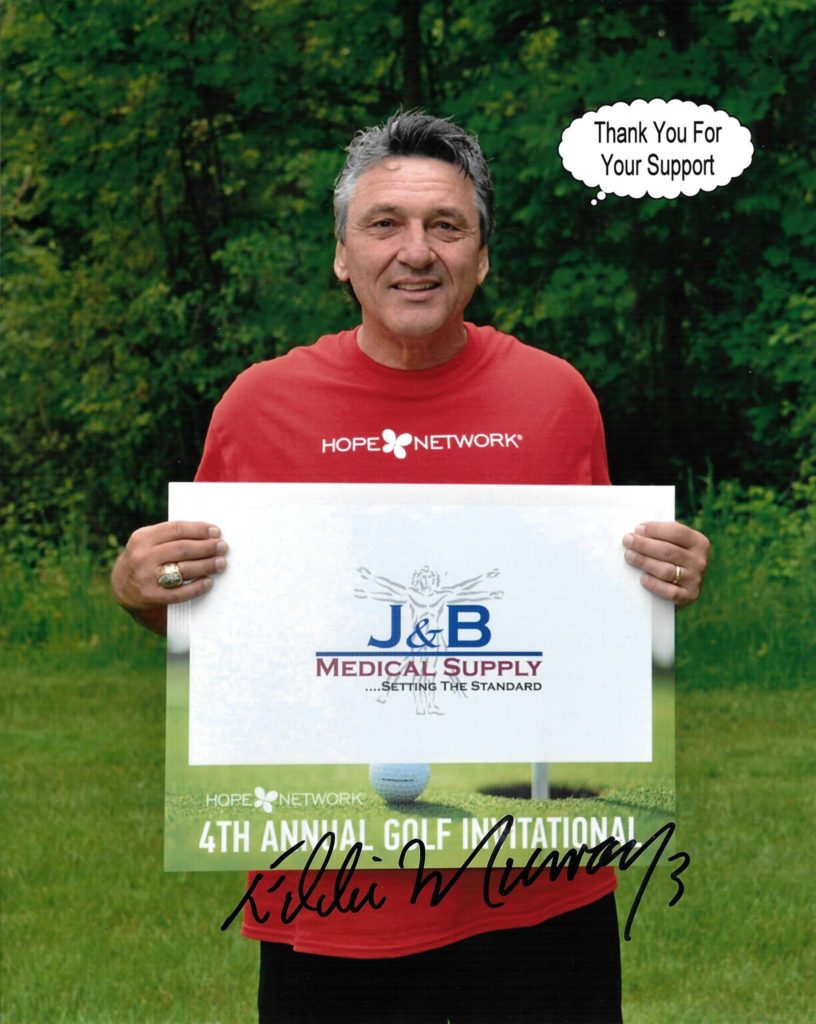 Interested in helping out Hope Network? Click here to support their critically important work.