J&B Medical was a proud sponsor of the Walk & Roll event presented by the Spina Bifida Coalition of Cincinnati on Saturday, September 30th, 2017.
The Spina Bifida Coalition of Cincinnati "strives to maximize the potential of every person living with Spina Bifida in the Greater Cincinnati area. We do this by advocating for improved public services, connecting people with others in our community via social events and social media, educating families, teachers, and professionals about what it means to live with Spina Bifida and the resources available to improve quality of life, and supporting our clients through financial aid, and small gifts when at a clinic or in the hospital to let patients know we are thinking about them."
J&B Medical's sponsorship allowed the continuation of programming, scholarships, and resources to be made available and to be provided to those affected by Spina Bifida.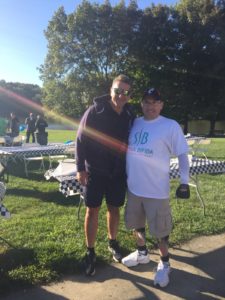 The Walk & Roll event was a fun-filled day that included the race through the beautiful Miami Whitewater Forest, a family picnic and games.
Click here to learn more about the Spina Bifida Coalition of Cincinnati!