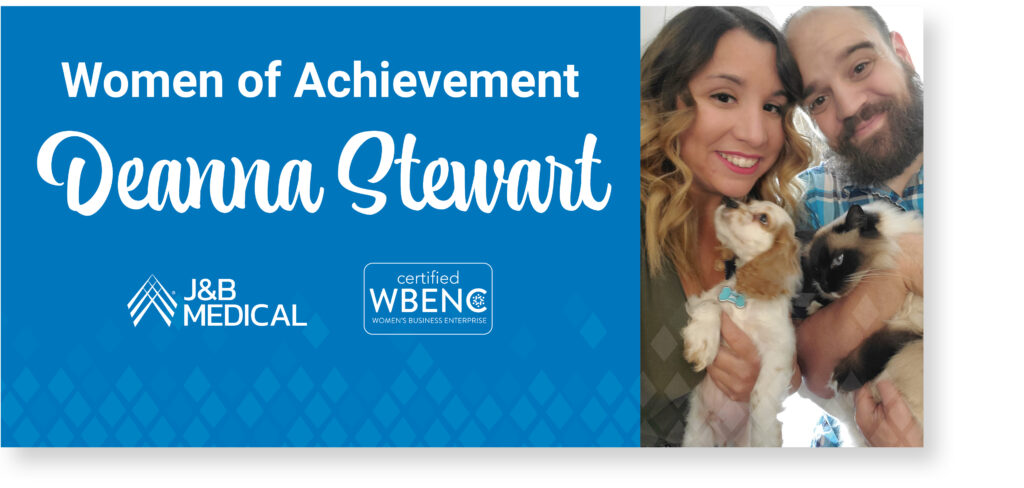 What/who has been inspirational for you personally or professionally?
My mother has always been a hard-working woman that taught me how to be the woman I am today. I am genuinely thankful to have such a wonderful, caring person in my life.
Professional, I have learned so much from my manager Tracey Symanski. She has always motivated and guided me in my role as a leader. She is more than just a boss. She is a friend.
What has been your best accomplishment or proudest moment throughout your career?
Becoming a Team lead for the Troy office has been my proudest moment. I started as a Team Support and quickly excelled to become a team lead. I am so grateful for the opportunity here at J&B Medical.
What is a mistake you made professionally, and how did you overcome it and/or learn from it?
In the beginning of my career at J&B Medical, during leadership meetings, I would stay quiet, not believing my input was needed. But I quickly learned my opinion matters and is valued here. In addition, the leadership training that J&B Medical has provided has made me a better leader and taught me how to be more assertive.
As a busy professional, how do you take care of yourself and maintain good mental health?
I like spending time with my Husband, fur babies, family, and friends. I love to bake, do my nails, and take the occasional Zumba or Yoga class. I am also in therapy and would recommend it to anyone. Mental Health is so important.
What advice would you have given yourself ten years ago?
Don't settle if there is something you want or want to change. Just go for it. You have amazing family and friends to back you up. Don't be afraid of failure. Learn from it and keep going. Persistence is what creates excellence.