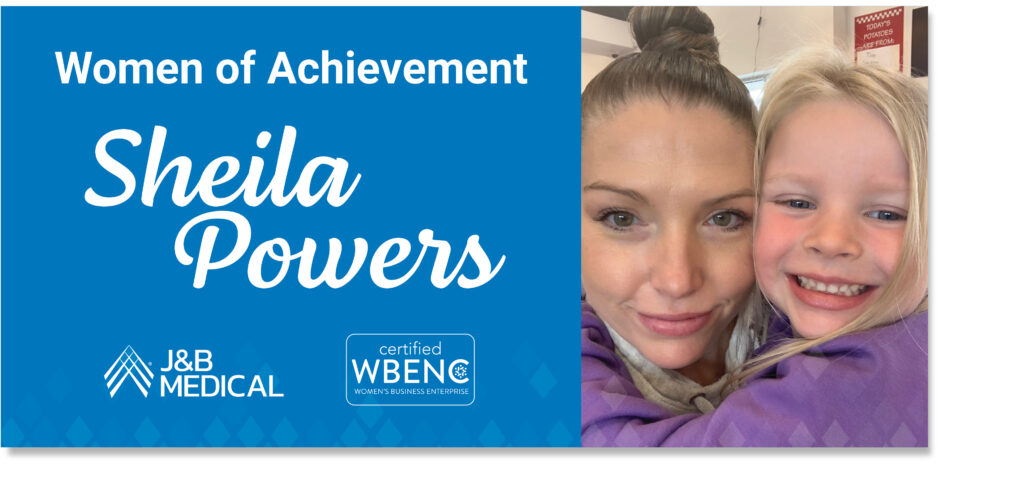 What/who has been inspirational for you personally or professionally?
Other women are my source of inspiration. Especially some I have had the pleasure of working with. To name a few: Barbara Adams for her wisdom, Tracey Symanski for her contagious positivity, and Kristi Placencia for her personable communication skills. Their stories of triumph and failure have been crucial lessons in both my personal and professional life. Applying these lessons to my personal life has been influential in being a good role model for my 6-year-old daughter Madeline. It is important for me to show her that she can be mentally and physically strong.
What has been your best accomplishment or the proudest moment throughout your career?
My best accomplishment was my first leadership role here at J&B Medical. It gave me a greater respect for those in leadership. It was the foundation for the vast areas leaders dabble in. I learned a lot about empathy, relationships, processes, data, operational improvements and projects.
What is a mistake that you made professionally and how did you overcome it and/or learn from it?
The biggest mistake I have made professionally was not setting proper boundaries for myself. I overcame this by seeking guidance from one of my mentors. We worked together on what my protocol would be going forward. It helped me gain some control over the situation and gave me peace of mind.
As a busy professional, how do you take care of yourself and maintain good mental health?
Good mental health is all about consistency with healthy eating and exercise. For healthy eating habits, I read labels to understand what is in my food and avoid foods associated with inflammation. I also incorporate a cheat meal on Fridays so I have a food treat to look forward to. Lately this has been cookie dough ice cream with caramel drizzle. For exercise, I do strength training 2 to 3 times a week and am a licensed Zumba Latin Dance fitness instructor. Finding a workout that feels like fun instead of work is key.
What advice would you have given yourself ten years ago?
Don't let yourself be controlled by your fears.