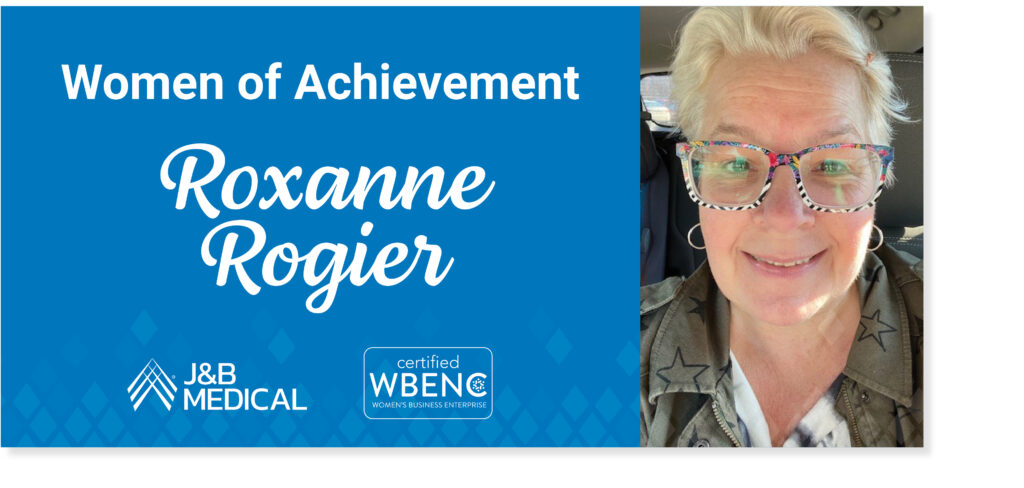 What/who has been inspirational for you personally or professionally?
My inspiration is my mom. She turned 98 on October 3rd. She lives in assisted living but still lives in an apartment alone. She has always been my voice of reason, comfort, and biggest cheerleader. She has always just pushed on no matter what life brought with a smile on her face. She has the biggest heart of anyone I know. She is very independent and still plays bingo, does jigsaw puzzles and plays cards. I'm very blessed to call her my mom.
What has been your best accomplishment or the proudest moment throughout your career?
Becoming Team lead was my proudest moment here at J&B Medical. I have collectively been with the company since 2011. I started doing drop ship orders and kept moving until I became a biller. I like the investigative side of billing and researching what the issue is. As Team Lead, I still get to do that with the billers' issues with their payers.
What is a mistake that you made professionally and how did you overcome it and/or learn from it?
Being very timid and unsure of my abilities. I always questioned or second-guessed myself on different things. Becoming Team Lead and having the support of Elizabeth Keller and Susan Issa has brought me out of that. They have both taught me so much over the years. If I make a mistake, I own it, correct it, and move on.
As a busy professional, how do you take care of yourself and maintain good mental health?
I spend most weekends with family. We enjoy camping or just hanging out for dinner and watching a movie. They keep me grounded. We always try to find something fun for the kids to do together. Lots of laughter and being together is the best medicine for resetting your mind for the upcoming work week.
What advice would you have given yourself ten years ago?
Not to worry so much about the little things that don't make a difference. There will always be worries in life, but don't let them overtake your everyday thinking, especially if it's out of your control. Also, to have more confidence in myself and my abilities. The saying "Your life can change in an instant" actually happened to me, so now I take every day as a blessing. Enjoy life and make memories.