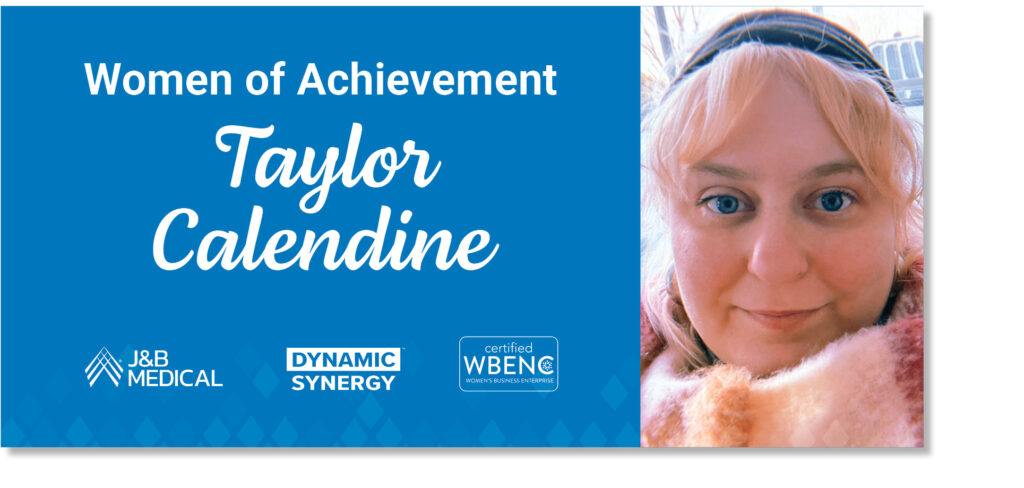 What/who has been inspirational for you personally or professionally?
I've been very fortunate to have a wealth of inspiration in my life. Personally, my mom and dad have been my biggest supporters since the beginning, and they instilled in me a dedicated work ethic and passion for helping others. I have been blessed with some great teachers along the way, like my college professor Korcaighe Hale, who not only supported and believed in me, but I also used many of her methods when designing and executing new hire training.
I also have had so many inspirations professionally from the people I've gotten to work with in my time at DSN. When I started here in the fall of 2019 as a temporary employee, I had just moved to the area and was unsure of what direction I wanted to take my life after making this significant change. I'd been a pharmacy technician for the previous eight years, and while it was a field I was very passionate about, the lack of advancement kept me from returning to it. My journey at DSN could not be more the opposite. Our previous manager here, Michelle Gerndt, was instrumental in my growth, taught me many lessons about Leadership, and instilled in me her passion for seeing people grow. I've learned so much from Barb Serra about perspectives and overcoming the challenges of leading a large, diverse group of people. I have learned from my "partner-in-crime" and team lead, Renee Hammons, how to better hold our reports and myself accountable without being harsh.
And, of course, though she has not been with us long, I have learned so much from Deb Straw on how to give myself grace, restore my work-life balance and find a "happy middle" in so many aspects of both my personal and professional life.
What has been your best accomplishment or the proudest moment throughout your career?
I will always be the proudest of moments when I see my team grow. Whether it's a team effort in catching up on an item of workload, completing a project, or seeing a team member meet their personal goals, those moments remind me why I want to be in Leadership.
What is a mistake that you made professionally and how did you overcome it and/or learn from it?
My weakness comes through when I try to take on too much. Like anyone else, when juggling many things, some things get dropped, or errors get made. I hold myself to a higher standard and get frustrated when I fall short. I have learned (and continue to learn!) to give myself grace and ask for help when needed.
As a busy professional, how do you take care of yourself and maintain good mental health?
My mental health is something I've struggled with in the past, and now it's one of my top priorities. Establishing a strong community and a support system is vital, and taking time to do things I enjoy outside of work. I've recently rediscovered my love of coloring, so I've been doing much of that in my free time.
What advice would you have given yourself ten years ago?
Ten years ago, I was almost 20 years old and halfway through college with no decision on my major, so there's a lot that I would want to tell that version of me! But the most vital advice I would give is to keep moving forward. There will be tough times and heartache ahead, but with that will come the best friends, some truly breathtaking moments, and so much good you can put into the world.